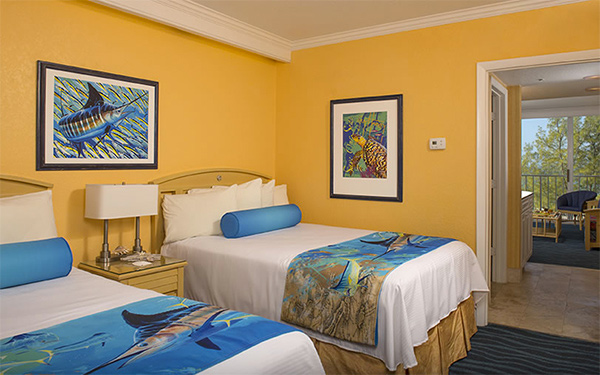 Guy Harvey Outpost
The design for this resort centers around the works of one of the world's finest marine wildlife artists, Guy Harvey.
The custom decorative bedding was inspired by one of Guy Harvey's paintings.  The bright, vivid colors are central to the theme and contrast with the crisp white bedding.
The expanded outdoor area provides guests the opportunity to lounge in a the cabana, enjoy a nap in a hammock, have a cocktail at the Tiki Bar or play in the dolphin sand pit area.
Client:  Guy Harvey
Location:  St. Pete Beach, Florida